Hoist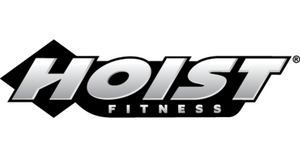 Hoist Fitness is based in San Diego and produces premium strength and training products as well as the LeMond series bikes for commercial and home markets.
Hoist Fitness products can be found worldwide in YMCAs, health clubs, colleges and universities, professional sports gyms, community centers, hotels, multi-family homes, personal training facilities, corporate fitness centers, government facilities and military installations.
They offer a wide variety of products to meet your home or commercial fitness center needs:
Spin Bikes
Also referred to as stationary bikes, or indoor cycle machines. These machines offer a seat, pedals, handles, and a consul. Just like riding a bike, you start by adjusting your machine to your height. Next, strap your feet into the foot straps, and adjust the consul to your specific workout needs.
While the energy demand from Spin bikes is not as high as running, as on a treadmill, they provide a calorie-burning heart pumping challenge and total body workout. They strengthen your quads, hamstrings, glutes, and hip flexors.
Spin bikes are not high impact, and they are easier on the joints than treadmills. They are a great option if you have a sore upper body, if you have back or lower body injuries, or if you want long duration endurance training.
Recumbent Bikes
Recumbent bikes have the seat back, pedals out in front of the user, and consul directly ahead. recumbent Bikes are not weight-bearing so they can be easier to start out with. Similar to Spin bikes, these give pretty good all-around lower body strength boosting benefits during your cardio session.
Recumbent bikes work with hamstrings and quads evenly as compared to spin bikes, which focus exclusively on quads. However, recumbent bikes may offer less fat reduction when you train at a higher level. Sprint training is a less convenient option on recumbent bikes than it is on spin bikes.
Recumbent bikes are one of the lowest intensity cardio machines and thus a great option if you are looking to read or catch up on a football game while getting in your daily movement.
Functional Trainers
Functional Trainers are an extremely versatile piece of exercise equipment. Functional Trainers allow you to work the most muscle groups in the widest variety of ways and they are safe for all age groups capable of resistance training. A Functional Trainer is a piece of equipment that incorporates multiple cables (usually 2) and attachments so you can perform any directional movements such as pulls, flys, curls, and everything in between.
Functional Trainers make it easier on the gym-goer as these machines do not require a spotter when performing heavy lifts. They also allow for the user to work with a great range of motion, giving more versatility to their workout. These cable machines allow you to use every different muscle as you can easily switch up the plane of movement.
When using a Functional Trainer you have a variety of options to meet all of your training needs. Functional Trainers are a great option for your gym as they encourage you to not just stick to one repetitive motion but to engage different parts of the body with a full range of motion for training exercises that will enhance your well-being.
Squat Racks
 Squat Racks are a helpful workout station for barbell exercises. A rack is designed to support weight when doing squat variations. Two adjustable metal posts comprise the squat stand or rack, which support the barbell.
The Squat Rack consists of two steel stands with one or more pins which can be attached to one another or completely separate. It is used to rack and un-rack your barbell when performing exercises like bench presses or squats. Squat Racks are not as sturdy as the power rack. They do not have as much flexibility with workout options as Power Racks, but are effective options for many of the same movements. Squat Racks are similar to Power Racks, but smaller and less sturdy. Squat Racks are a cheaper option and they are easier to use in a smaller space. They are also easier to move around.
Squat Racks are made of thick steel and last a very long time.
Dumbbells
Dumbbells are handheld free weights, with a handle and matching weight attached to both ends. They typically range from around one pound to 25 pounds.  They are cost effective, space effective, and many of the exercises you perform with dumbbells are close to bodyweight exercises, so they are a great way for beginners to weight train and to slowly build up to Barbells and heavier weight training. They are the best weights to start out with.
Dumbbells offer a great range of motion (ROM) and thus utilize more "stabilizer muscles" than barbells. With dumbbells the possibilities are pretty much endless. They can be added to bodyweight exercises to make them more difficult and to build strength. However, to build larger muscles, and to provide your muscles with a maximum overload option, you'll want to consider Olympic Plates.
Olympic Benches
Olympic Benches are competition grade equipment for advanced weight training. They are made from high-grade composite steel. The equipment is made to handle extremely heavy weight and uses an Olympic bar with support cradles. Olympic Benches feature thick padding for increased support from heavy weight loads. Olympic Benches are used to do chest and shoulder exercises with an Olympic Barbell. Olympic Benches can take up a lot of space, but they are necessary for bench pressing with Olympic weights.
Olympic Benches are used to do chest and shoulder exercises with an Olympic Barbell.
Olympic Benches are important to work up in strength at a level when dumbbells are no longer sufficient. You will need the Olympic Bench if you want to use Olympic weights for chest and shoulder exercises.
Olympic Bench options are flat benches, decline benches, incline benches and military press benches. Fully adjustable Olympic weight benches are also available that will accommodate decline, flat, and incline positions all in one.
Check out our selection of new and used Hoist Fitness Equipment here at Buy and Sell Fitness to furnish your home or commercial gym.
Read more...
Our brands