Aerobic Steps & Risers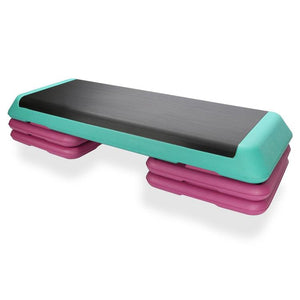 Aerobic Steps & Risers For Sale
Aerobic Steps are an excellent workout tool to improve the cardiovascular system. These steps offer a great cardio workout while building strength and improving balance. 
Aerobic Steps have been used for decades as a way to lose weight and up cardio activity. The risers allow for the user to change up their workouts and increase or lower the aerobic intensity of a workout. 
Read more...
Sorry, there are no products matching your search.
Our brands