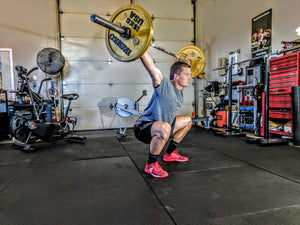 Consumers are opting to workout out at home in addition to having a gym membership. It isn't an either / or - its both!
In 2021 people are keeping both a gym membership and maintaining a home gym. Gone are the days of buying a home gym to replace a gym membership or relying on a gym membership to be ones sole resource for gym equipment. In 2021, people want options. The desire for socialization will bring people back to the gym. The convenience of not needing to leave the home to get in a good workout in will keep the home gym market thriving.
A good gym membership provides perks such as tennis courts, swimming pools, basketball courts, and other facilities not everyone has on their own properties. These facilities are also social and provide others to play these sports with. These kind of amenities and social atmosphere are reason enough for people to opt to keep their gym membership while building up a fully-functional home gym for workouts on the fly.
A legacy of the pandemic is that many people continue to opt to work from home. Those who started working remotely in 2020 see the value of having a home gym when they can't make it to the gym. It's much easier to squeeze in a lunch-time gym session when no commute time is required.  Many people also work late hours and it's much easier to head back to a home gym to get in a workout all hours of the night than it is to work with the limited hours of gyms in the wake of the pandemic. While many gyms have resumed business as usual, many maintain the shorter hours adapted during the pandemic. This is understandable in light of the financial impact that shutting down has had on fitness facilities, but is another factor that leads those with the resources to do so investing in gym equipment for their homes.
Avid gym goers who invest in a home gym are not looking for the kind of equipment you find for the lowest prices on Amazon. Those who are accustomed to the gym environment expect the same caliber equipment for their home gyms. This makes sense as an investment. If you're looking to save money in the long-run by purchasing gym equipment for your home, purchasing commercial equipment is the way to go. Commercial gym equipment is made to last in a commercial setting, and with the use of only one household daily you can expect these pieces to last even longer.
Purchasing used commercial gym equipment allows home gym owners to build out the home gym of their dreams without the same investment as buying everything brand new. As a gym equipment re-seller we often have gym equipment pieces with little-to-no wear at a discount. These pieces were once in a premiere hotel gym where they received little use. Or, they were a part of someone's home gym that did not get the kind of use the owner had originally hoped for. These pieces are the same high quality commercial pieces that home gym owners want, but at a fraction of the cost. This allows for the home gym budget to go further.
Another legacy of 2020 is the understanding of the importance of self-care so keeping the body in shape is still top of mind. Without social events and workplace happenings as distractions during the pandemic, people were able to focus on caring for their mental and physical health through working out. This is another positive change that we've seen from the pandemic and something that looks to continue as everyone moves back into their normal routines. Prioritizing their health, many people invested in home gym equipment to ensure that they spend quality time working out.
So, as gyms re-open, home gyms will continue to be in high demand. Home gyms will continue to be an asset for those who choose to go back to the gym, and for those who choose not to. If you're looking to build your home gym in 2021, contact Buy and Sell Fitness. We've been building gyms since 2011 and have the experience and know-how to build your home gym efficiently and make the most of the space that you have available.